Pride of Plumbing progresses with shortlist decided
Wavin celebrates hard working plumbers. Planning for the Wavin Hep2O's Pride of Plumbing campaign has been powering ahead, as the shortlist to decide the four stories that will be showcased to the industry has been decided.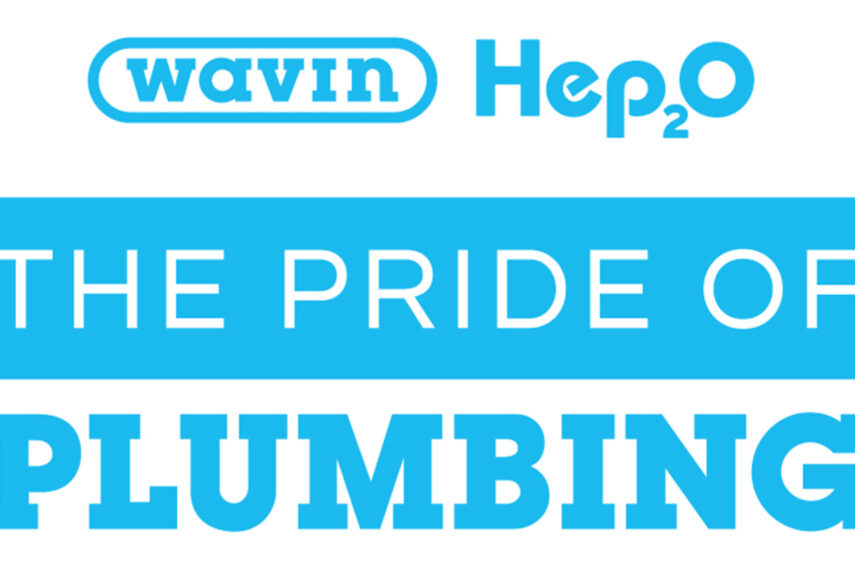 Searching the nation
The exciting campaign aims to celebrate plumbers for their tenacity and hard work, given the challenges that the past year has brought, by publicising some of the best stories that the industry has to share.
Over the past couple of months, Wavin Hep2O have been searching the nation for the most inspirational stories from the plumbing community – and it's fair to say they haven't disappointed! From helping the most vulnerable people in lockdown, to taking part in charity work and even helping train the next generation of plumbers, this campaign will certainly highlight how our industry has stepped up to the plate over the past year.
Favourite stories
Most recently, a select panel of judges has been working hard to narrow down its favourite stories into a shortlist containing the four individuals who will be championed through the campaign. The panel consisted of well-known plumbers Marcus Bull (MB Plumbing and Heating) and Carly Steele (The Blonde Plumber), Installer Magazine's very own Joe Sharpe, as well as some of the Wavin team including technical support engineer, Steve Harris, and global product manager, Paul Metcalfe. With years of experience in the trade, these judges have chosen an inspiring selection of trade professionals who they believe really went above and beyond and deserve the title of Pride of Plumbing 2021.
What's next?
What's next for the campaign? Well, Wavin Hep2O will be telling the four stories across social media, trade publications and on the Wavin website. Over the course of the month, their story will be told through an exciting combination of videos, images and words so they get the recognition they deserve from the plumbing community, as well as the wider world. It's expected that the four stories will be announced over the next few months, so be sure to keep an eye on the Wavin Hep2O social channels or sign up to PlumbedIn community for the all-important updates!