How to install our new Low Build Max underfloor heating panels
Our new low build panel underfloor heating system is easy to install, reliable and delivers a high performance. Follow our step-by-step guide for a speedy, simple installation.

What is Hep2O's Low Build Max system?
Our new Low Build Max panels have been specially designed to enable plumbers to install efficient underfloor heating systems quickly and simply.
The panels feature pre-routed channels, for easy pipe placement, and are of a big enough size – 1,200mm x 600mm – to allow installers to cover large areas at speed without being too bulky to handle.
Low Build Max panels are just 15mm tall, allowing for minimum floor height increase. This benefit is further enhanced by the fact an additional diffuser plate is not required and that tiles can be laid directly onto the system, removing the need for additional layers to keep overall floor height at a minimum.
As the panels can be neatly trimmed using a hand saw and secured using adhesive, installation is simple and can be carried out by just one person if necessary.
What are the features and benefits of Hep2O's Low-Build Max Panels?
Pre-routed channels offer quick and easy pipe placement
For use with 10mm 

Hep

2

O 

pipe
Secured using adhesive
Low build (15mm) panels for minimum floor height increase
Additional diffuser plate is not required
Can tile directly onto the system
Large panels size (1200 x 600mm) means a large area can be covered quickly
Panels can be neatly trimmed using a hand saw
Compatible channel and return panels make room design simple
How to install Hep2O's Low Build Max underfloor heating panels
Step 1
Prepare the floor by making it as level as possible and clearing any dirt and dust.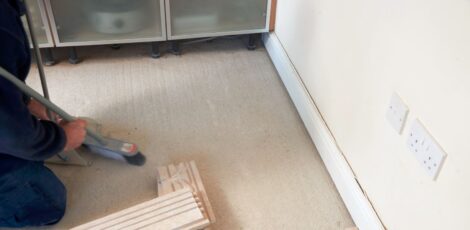 Step 2
Choose where to position your manifold. This will then determine the route of the  distribution pipes to each circuit. Consider the complete path of the pipe circuits when establishing where to lay the panels, remembering the maximum length of one circuit is 50m.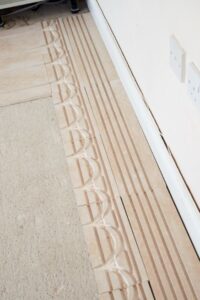 Step 3
You may want to temporarily position your panels around the room before applying the adhesive. Line up the return and
channel panels so your pipe can easily flow through the system.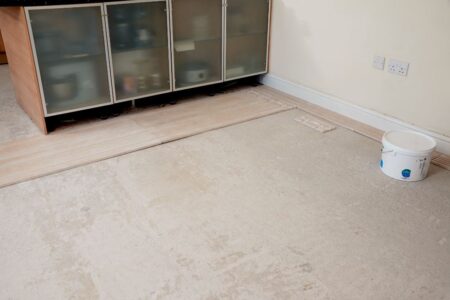 Step 4
Cut panels to size where necessary using a hand or power saw.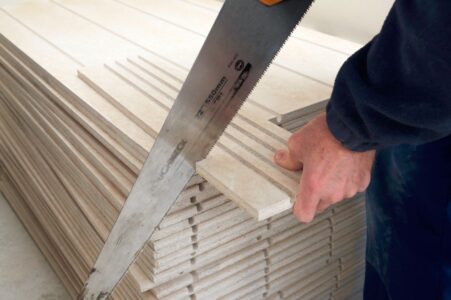 Step 5
Mix adhesive according to manufacturer's instruction and clean the floor one last time before applying the adhesive directly to the surface.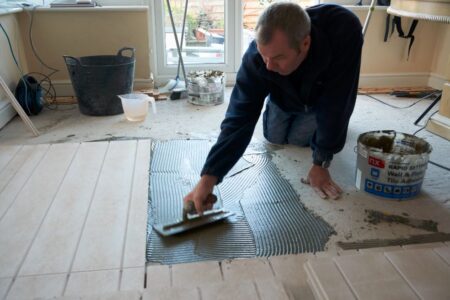 Step 6
When handling the panels, do so from the length ends rather than the sides for maximum security.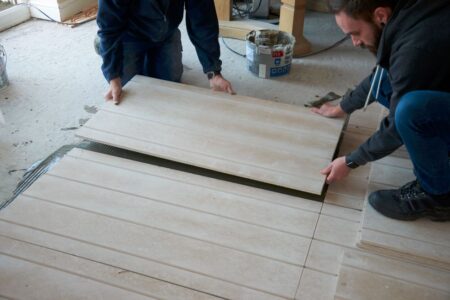 Step 7
Take care when handling the panels. They can be fragile and may break if not handled with care. If a panel does break along the channel, it can still be installed.
Step 8
Press gently on each panel to ensure it is secure and in the correct position.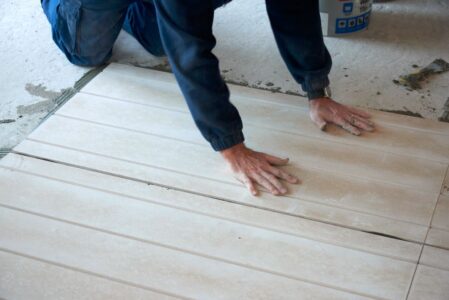 Step 9
Avoid standing on the panel until the adhesive is set, usually 5-10 minutes but refer the instructions on the adhesive.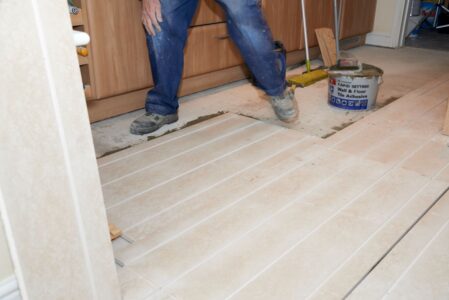 Step 10
Attach manifold to required position, ensuring an accessible route for the pipe work.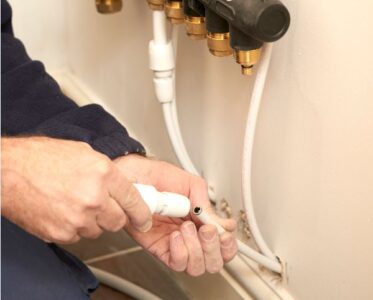 Step 11
Unwrap the coil of pipe, following the instructions on the packaging. Attach the pipe end to the manifold for each circuit needed (see installation guide for more details).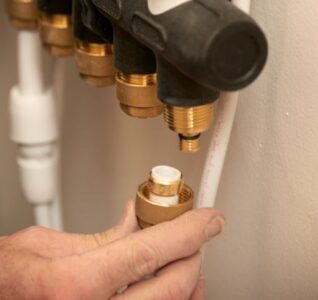 Step 12
Lay pipe in your chosen circuit, taking care you don't exceed 50m of pipe, leaving enough pipe to return back to the manifold.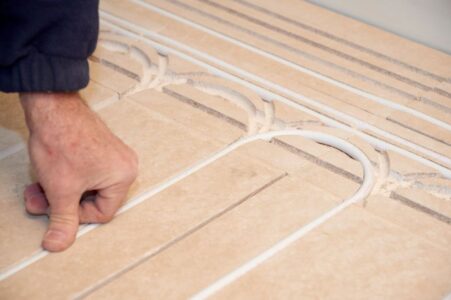 Step 13
Repeat the installation process for all remaining circuits. Refer to separate installation guides for connecting thermostats and controls.