New Osma Rainwater with Recycore Technology
We are now rolling out our new Osma Rainwater gutter and downpipe, manufactured using Recycore technology for a higher level of recycled PVC-U, helping to deliver a more sustainable solution.*
Look out for New Wavin Osma Rainwater with Recycore Technology!
Rolling out from end May 2022 our Recycore gutter and pipe will feature an outer layer manufactured with glossy virgin PVC-U and an inner `Recycore' layer for a sustainable solution.
You will recognise the recycled inner layer as it will vary in colour to the outer layer. All black, grey, anthracite grey and brown gutter and downpipes will have a dark grey inner. White will have a white shade for the inner layer. All Recycore products are marked with the Recycore logo.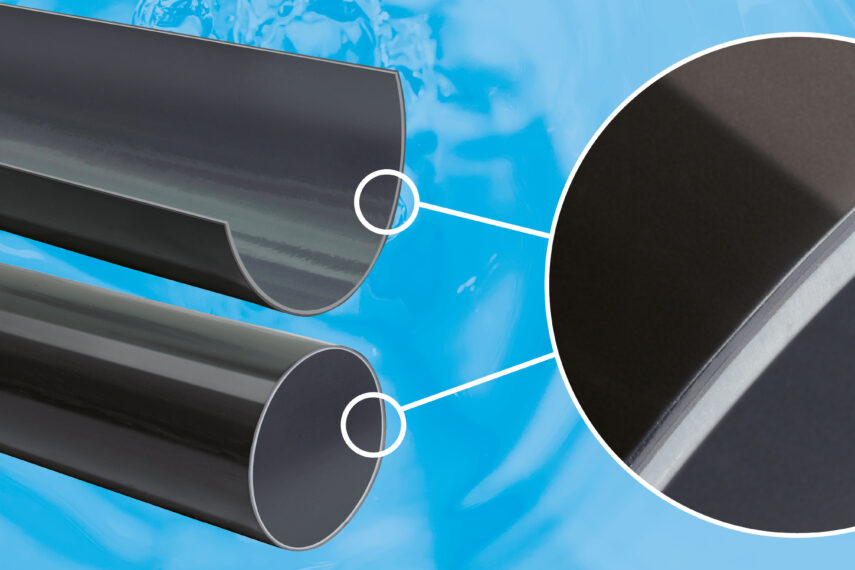 *Only applies to RoundLine, SquareLine and DeepLine (gutter and downpipes) the Black RoundLine gutter and downpipes will be converted first.
Recycled materials and Wavin products
With around 30% of Wavin products currently made from recycled material, our manufacturing processes demonstrate our commitment to help build healthier, more sustainable environments for future generations.
Find out more about sustainability at Wavin here