Sewers for Adoption 8th Edition: Q-Bic Plus modular stormwater management system is adoptable!
Wavin's Q-Bic Plus flexible stormwater management system fits perfectly with the new Sewers for Adoption 8th edition guidance which is expected to be implemented in mid 2019. This guidance, for the first time, includes standards for sustainable drainage systems to be adopted by water companies with a particular focus on installation, health and safety, maintenance and access requirements as part of their designs.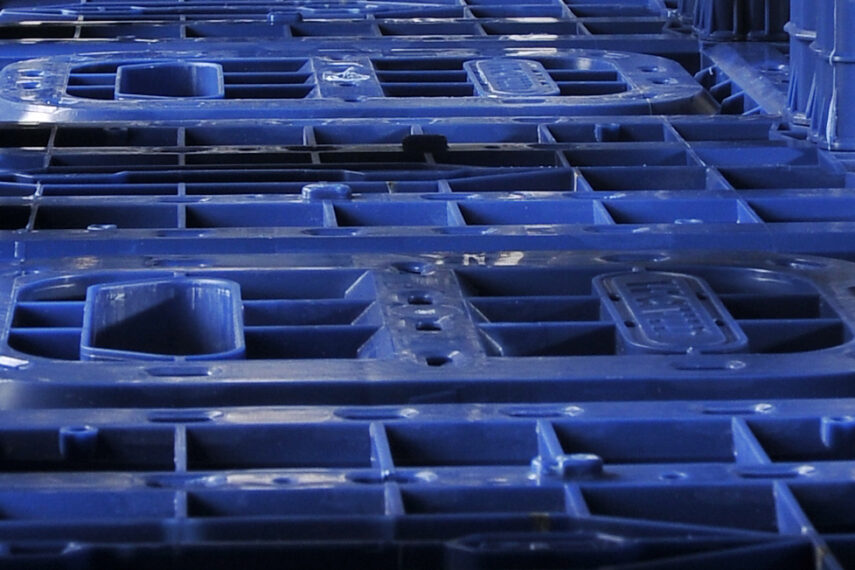 Innovative design
The flexible design of Wavin's Q-Bic Plus allows for full integration of SuDS into the surface water management and urban design process, helping to reduce flood risk. It offers an improved method of coping with peaks in rainfall with its uncompromised performance and high storage volume to manage surface water at source.
Wavin's 20 years of experience combined with customer led innovation have been key to Wavin's unique design of a flexible system with no internal wall which provides a unique light weight open structure with access for inspection and maintenance, flexible design and easy installation. The modular system is fully British Board of Agrément (BBA) certified and can be used to create a fully adoptable attenuation tank or soakaway in a wide range of trafficked or landscaped applications.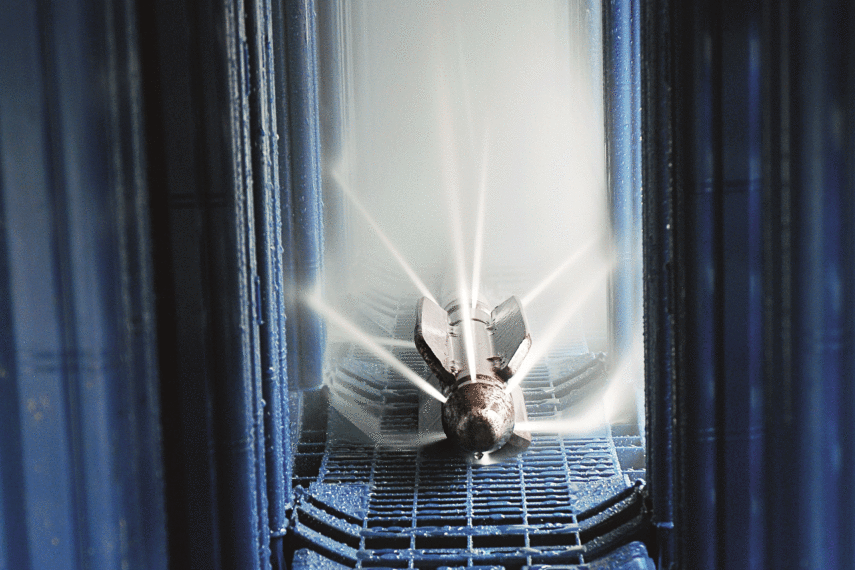 Access and maintenance
The open tank design incorporates column units for an open structure that can carry vertical loads. The six supporting columns units have a '4-in-1' design to provide extra strength and stability when the preassembled-units are combined. The structure also has 70% of its floor space open allowing for easy maintenance with lateral and vertical access for inspection and cleaning equipment. The design incorporates a surface design with wide access and bi-directional guide channels of up to 370mm to allow for smooth and unobstructed access of CCTV and cleaning nozzles. This reduces the number of vertical access points required. Lateral chamfers keep CCTV cameras on track and the open structure allows for a 360 degree picture of the open structure during inspection. Access for inspection and maintenance are a key requirement for adoptable SuDS under the new Sewers for adoption 8th edition.
The open structure of the Q-Bic Plus ensures that optimal tank capacity can be maintained throughout the products lifespan making it adoptable by water companies under Sewers for Adoption 8 guidance.
Martin Lambley, Wavin Product Manager for Stormwater Management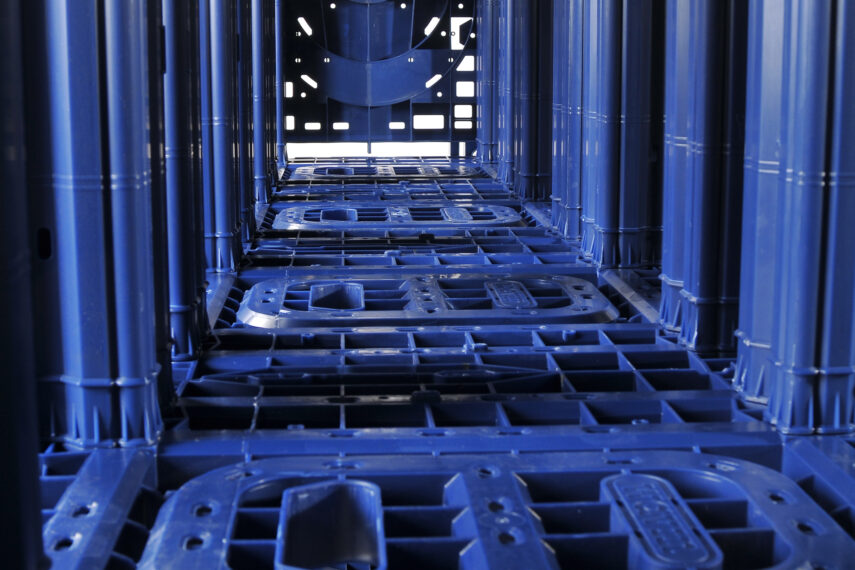 Flexible tank design
The modular system of Q-Bic Plus provides a 96% storage capacity for stormwater whilst allowing for flexible design which can be configured for different shapes, tank orientation and layout as well as different connection options for effective attenuation or infiltration whatever the site conditions. For attenuation, a solid base plate can be used or for infiltration, a perforated base plate is available. Inspection access inlets and outlets can be placed in almost any position. The product also fully BIM (Building Information Model) enabled allowing for the design to be fully integrated into the overall project.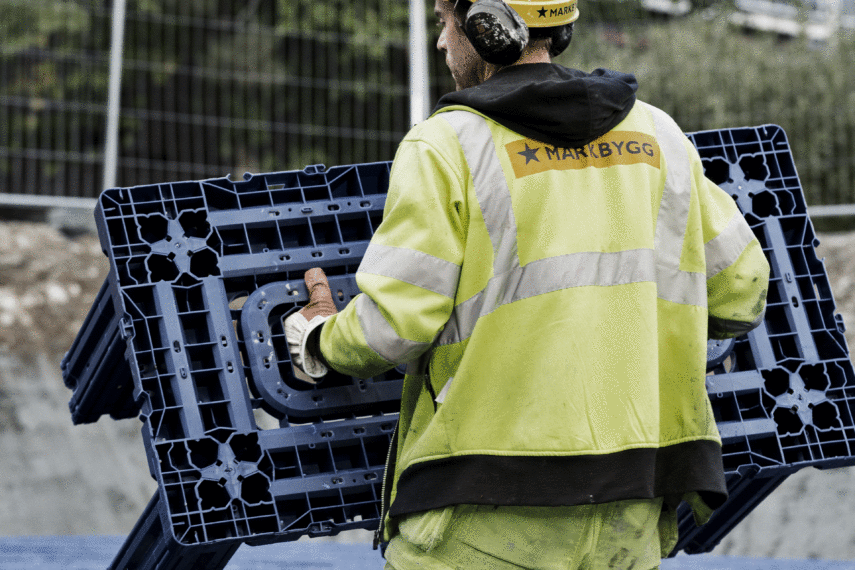 Safe and easy installation
The Q-Bic plus has a number of ergonomic features for safe and easy installation which result from customer led innovation but also ensure that it complies with the new sewers for adoption 8th edition guidance which requires designs to focus on installation and health and safety. Light weight nestable components with hand grips and rounded edges, a level walkable surface created at each level of installation with no trip hazards or protruding vertical connectors minimise the health and safety risk during installation. Specialist equipment and tricky small parts are not required for installation as integrated, patented connectors automatically slide into one another for quick and easy installation.