Sustainability in the construction industry: 5 key drivers for 2021
There is no doubt that sustainability in the construction industry is going to be a key theme for 2021. In late 2020 the UK government announced it's 10 point plan for a 'green industrial revolution' signalling a renewed focus on sustainability in the sector and the government's commitment to 'build back better', support green jobs and accelerate the path to carbon net zero. It also published its long-awaited energy whitepaper which builds on the 10 point plan by providing a foundation for the detailed actions that parliament will take to realise its vision for an energy system consistent with net zero emissions by 2050. It is generally agreed that ambitious change is needed and long overdue with buildings contributing around 30 per cent of the UK's total carbon emissions, and 80 per cent of the buildings expected to be standing in 2050 having been already been constructed. The Governments 10 point plan has been described as just a starting point but will require a wider package of polices to make it happen. It is also hoped that this revolution will form a key part of the countries Covid recovery plan to make the UK a global leader in green technologies.

Here are 5 key initiatives that we think will be helping to pave the way to a sustainable built environment in 2021 and beyond.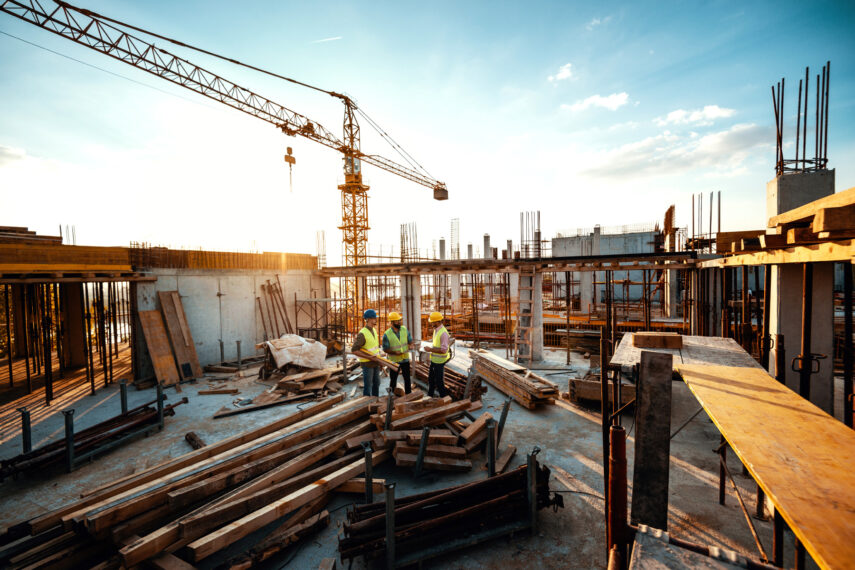 Financial Investment
Any major change or development requires investment. The Coalition for the Energy Efficiency of Buildings  (CEEB) was launched in 2019 by the Green Finance Institute an organisation established by the government and City of London Corporation. The CEEB's remit is to develop the market for financing a net-zero carbon and climate-resilient built environment in the UK. Its priority is to catalyse the widescale retrofitting of residential buildings. The CEEB is currently testing a number of green finance mechanisms to drive wider take up across financial markets which could include green mortgages, green home salary sacrifice schemes, green rental agreements, and building renovation passports. Most recently in December 2020, the coalition which includes individual members from finance, property and energy sectors, and across policy, academia and non-profit organisations, published a major piece of analysis of the investment barriers to widescale decarbonisation of the UK's domestic heating and details of a portfolio of 12 financial solutions and policy, regulatory and data enablers to overcome them.
Innovation Funding
Innovation is not only needed to drive sustainability in construction, but funding is also required for projects that can demonstrate how green building and construction technologies can be deployed at scale, cutting costs and boosting benefits. UK Research and Innovation is helping to fund projects with its transforming construction challenge. It has already invested £170 million, which has been matched by £250 million from industry – bringing together contractors, supply chain, innovators, government, clients and the research community.  Targets of the challenge are for projects delivered 50% faster, whole life costs reduced by 33%, lifetime emissions slashed by half and productivity raised by 15%. GenZero is just one example of the projects that have been funded. A collaboration between Department for Education and innovators in the construction industry, it aimed to improve standard designs for school buildings making them net zero and faster to construct with offsite construction and more efficient manufacturing processes.
The Construction Playbook
The new Construction Playbook was developed with industry partners and published by the government in December 2020. It details how government and industry can better work together to deliver public sector works in a more modern and efficient way. It also outlines green initiatives for the construction industry to minimise greenhouse gas emissions of projects. As the largest construction sector customer, the government is in a unique position to influence the industry not only through legislation but also through its own procurement for public buildings and infrastructure. The new construction playbook is likely to be a key driver of efficiency and green innovation across the industry.
Built Environment Focus at COP26
Following a letter from World Green Building Council and nine international organisations to COP26 president and Secretary of State for Business, Energy and Industrial Strategy, Alok Sharma requesting a Built Environment Day at the UN Climate Summit in Glasgow in September 2021, it has now been confirmed that WGBC will be working with the presidency to include a day dedicated to the action pathways to accelerate the decarbonisation of the built environment and demonstrating how business and governments are catalysing solutions to the climate crisis. COP26 is considered  particularly significant as it will be the first COP to take place after the landmark Paris Agreement's measures take effect and the first opportunity since then for nations to come together to review commitments and strengthen ambition; based on the measures that were approved at COP21 in Paris in 2015.
Green Homes Grants
Last but not least, the Green Homes Grant Scheme launched in September 2020 gives home owner's in England, including landlords, the chance to get up to £5,000 towards the cost of energy saving measures. For low income households, 100% of the costs of work or up to £10,000 can be claimed. These home improvements can not only save up to £600 a year on energy bills but can also cut emissions. The scheme is now available without the need to have Green Home Grant Installers registered (as was previously a requirement) and has been extended to March 2022, therefore making it even easier to access the grants.
Primary measures covered by the scheme include insulation as well as heat source pumps, solar thermal and biomass boilers. This grant scheme will hopefully help to encourage retrofitting of existing properties to optimise heat and energy efficiency.
What do you think? Will innovation, legislation and focus on investment and funding be the perfect storm to bring sustainability to the construction industry? We hope that it can make a big difference for infrastructure, new build projects with major retrofit schemes to optimise the environmental performance of existing housing stock as well.