Talking Products: Osma Soil & Waste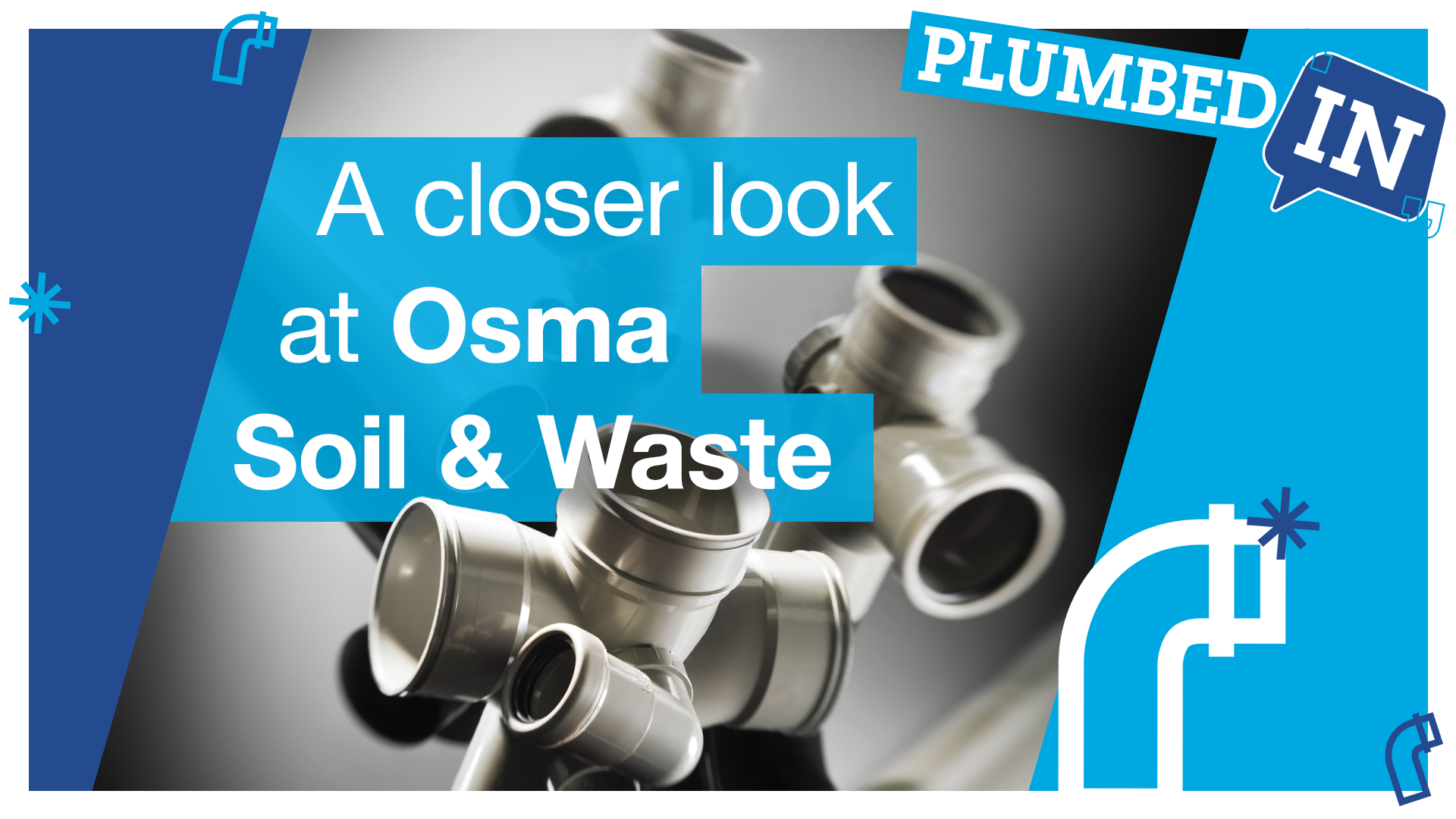 Welcome back to PlumbedIn's Talking Products series, where we'll be taking a closer look at some of our leading products. We'll be helping you get to grips with key features, benefits, and where to use them. This month, it's all about Osma Soil & Waste! 
Name: Osma Soil & Waste 
Job: Above ground drainage systems that deal with the stuff you really don't want to. Put it this way, it knows how to handle its waste water and well, everything else that goes down a drain.  
Hope it's made of strong stuff? For obvious reasons, it has been manufactured to the highest standards. The 82mm pipes are manufactured in PVC-U to BS EN 1329-1:2000, and the 110/160mm pipe is manufactured in PVC-U with Wavin's Recycore Technology, to BS EN 1453-1:2000. 
What is Recycore, I hear you ask! 
What is Recycore? It means the pipes are made with over 50% recycled materials. It helps to make it all more sustainable, but importantly, it does this without affecting the quality. 
Sounds like it does the job, but how will it help me to do mine? Great question. Mainly because we've got a great answer. We've focused on making the range as easy to use as possible, with fittings designed to make installations straightforward. This includes a 6-boss manifold, which has a compact design to sit in a 200mm hole with multiple waste connection options. This gives you maximum versatility in a restricted or tight space – which let's face it, is where a lot of your work takes place.  
In fact, we've got a series of 'How to' videos on our YouTube channel, just to make installation – and life – even easier.  
Sounds good, where can I find out more? Another fantastic question. Head here to see our full range.