There's plenty of debate about how we'll heat our homes in the future. But how will it affect you?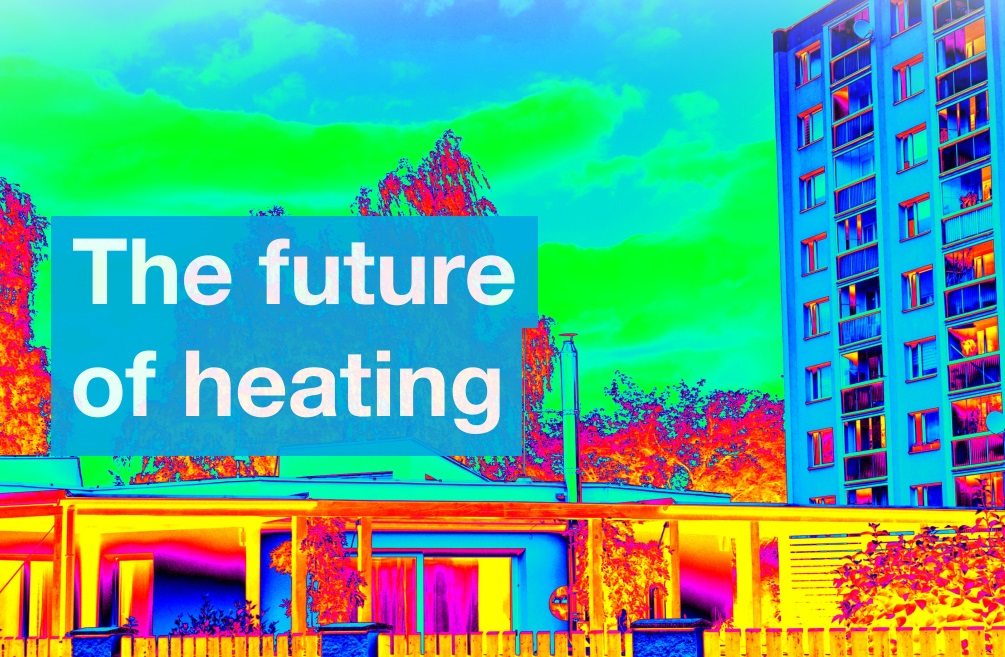 Gas-powered boilers are on the way out, so how will we heat our homes in the future? It's a debate you'll see a lot right now, whether it's in industry magazines, on the news, or scrolling through Twitter. Here, we look at the facts, explore some emerging heating technologies, and think about what you can do as a builder or installer to keep ahead of the curve.
Key Dates
Before getting into the nitty gritty on what the future of heat might look like, it's worth keeping in mind some of the key dates.
2025 – ban on gas and oil boilers being installed in newbuild homes
2035 – UK aiming to ban installation of all new gas boilers
2050 – UK has set this as the date it aims to achieve net-zero
What are options for heating?
There are a few potential successors to traditional gas heating, which is being slowly phased out in the UK to reduce carbon emissions and boost sustainability. 
Hydrogen power 
Hydrogen is an interesting option on the table, because when it's burnt, it only produces water and heat. No nasty stuff. Hydrogen can also be combined with natural gas to further reduce carbon emissions, which means it could work in a broadly the same way that the current gas network does. It's not yet possible to get a hydrogen-ready boiler. However, manufacturers are already developing working prototypes. 
The problem is hydrogen gas for heating homes is made by splitting water into hydrogen and oxygen, which can be an expensive and carbon intensive process (which kind of defeats the purpose). So, loads more research and testing is needed before we can be confident that hydrogen is the future, which is where projects such as HyNet North West are leading the way. 
Heat pumps 
Air-source and ground-source heat pumps are growing in popularity as you'll know already. These are used to heat up water in a hot water tank in the home and work well with heating systems which run at a lower temperature, such as underfloor heating. It's important to emphasise to your customers that these will work best in homes which are already made to be energy efficient, otherwise energy will be wasted due to escaped heat. 
District heating 
District heating is an interesting system that takes water which has already been heated in a central location to a network of buildings in the local area, such as homes and offices. Once that water has warmed those spaces, it then returns to the central district heating plant to do it all over again.  
So, instead of everybody having their own heating system, one massive system is shared. The water can even be heated using waste heat from local businesses. This is much more sustainable and has worked wonders in Copenhagen, Denmark, which looks set to become the first carbon-neutral city in the world by 2025. But district heating needs big investment up-front and is a bit of a logistical nightmare to set up.  
What does this this mean for builders and installers?
Well, we don't have a crystal ball, but we'll definitely start seeing fewer gas boilers over the next few years, and growth in these kinds of technologies across the country, as the UK strives towards its net-zero targets. There may also be changes in heating appliances and increased insulation to ensure optimal energy efficiency. Underfloor heating for example works with lower temperatures than conventional radiators so is ideal for using with renewable heat sources including biomass boilers, solar thermal panels, air to water heat pumps and ground source heat pumps. 
Whatever happens, you may be involved in builds or retrofits that feature these new systems. There'll certainly be no shortage of work in installing new systems and insulation, given the huge scale of change that's needed to meet the government's carbon targets. Throw in rising energy costs too, and it's clear that more of your customers will be looking to invest in heating and insulation solutions which will help cut their bills in the long term. 
This means it's vital that you get yourself up to speed on new and emerging technologies, regulations and strategies for improving energy effiency. This is always a good way to add strings to your bow and futureproof yourself against industry changes. It also means you can stand out in the market.  
To run at a lower temperature but still keep homes warm, houses need to be well-insulated and draught-free. Regulations for energy efficient homes are likely to become more demanding in order to meet targets for carbon emissions, therefore demand for insulation and draught-proofing is likely to increase…
An NVQ in Insulation and Building Treatments is official recognition of the knowledge and skills needed to install insulation or carry out building maintenance work. Find out more at City and Guilds
If you plan on installing insulation, registering with one of these organisations will give customers confidence:
You can also provide a 25 year guarantee through CIGA or provide an independant insurance-backed guaratnee.
We're entering a brave new world when it comes to how we heat and insulate our homes, and building trades will be front and centre in this planet-saving revolution.