The Sustainability of Hepworth Clay
Hepworth Clay is a highly sustainable choice for a below ground drainage system. It provides superior performance in housing, adoptable, commercial, industrial and road drainage applications whilst offering a durable, long lasting and cost-efficient solution. Sustainability is at the heart of Hepworth clay from the quarrying and transportation of the completely natural raw material to the energy efficiency, installation, product life expectancy and management of in process production scraps.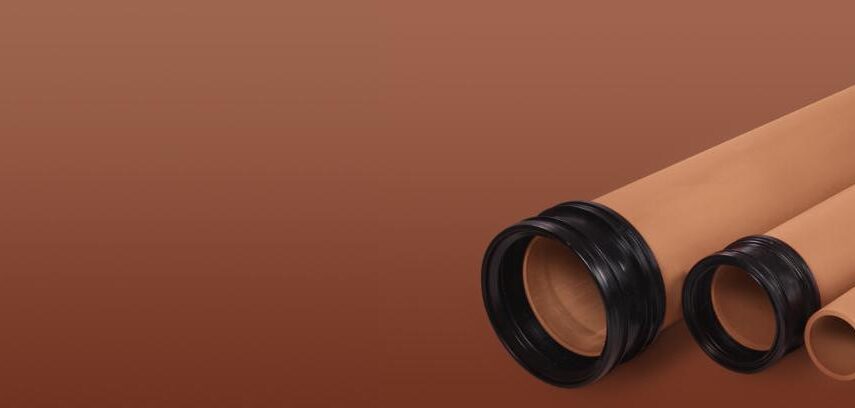 Raw materials
Hepworth clay products are made using 100% natural and recyclable clays from local quarries within a 5-mile radius of the pipe factory, minimising the embodied CO2 impact of the final product. The shale clay deposits were laid down during the carboniferous geological period around 280 to 345 million years ago. The Halifax hard bed clay deposits form the base raw material, rich in natural iron content resulting in a thin wall product with a high crushing strength. Current reserves will last well over 100 years. The movement of raw materials from quarries is undertaken in campaigns to minimise the longer-term impact on local residents and traffic flows.
Quarrying and restoration
Wavin owns and works three quarries in and around South and West Yorkshire and works with local council mineral planners and landscape architects Colvin and Moggridge to ensure that land is returned to at least its original use or better by re-establishing natural habitats and biodiversity in the area. Wavin also creates new woodlands and wetlands for flora and fauna to flourish with aftercare programs in place to provide long term management.
Production
Clay pipe production follows an multi step process including blending, grinding, calcination, extrusion, and firing in a roller kiln. A finished pipe blend contains around 15% of previously fired scrap pipe or 'grog' which acts like aggregate in concrete. It also displaces raw fresh clays reducing the amount of energy needed to fire the product. Processed clay powder blown pneumatically from the calcining plant to the mixer extruder, the clay powder is contained within a steel pipeline to prevent the loss of dust from the factory into the environment.
Water use and preservation
Filtered moorland rainwater is used instead of high quality drinking water to hydrate the clays to exactly 18% moisture content. Rainwater run-off from the factory, yards and quarries is directed to a primary settlement and secondary polishing ponds to preserve the water quality in the nearby River Don.
Energy efficiency
The driers that are used to remove the moisture from pipes before being fired utilise recovered heat from the energy efficient fast firing roller kilns reducing the overall carbon further minimising the embodied CO2 content of the pipes.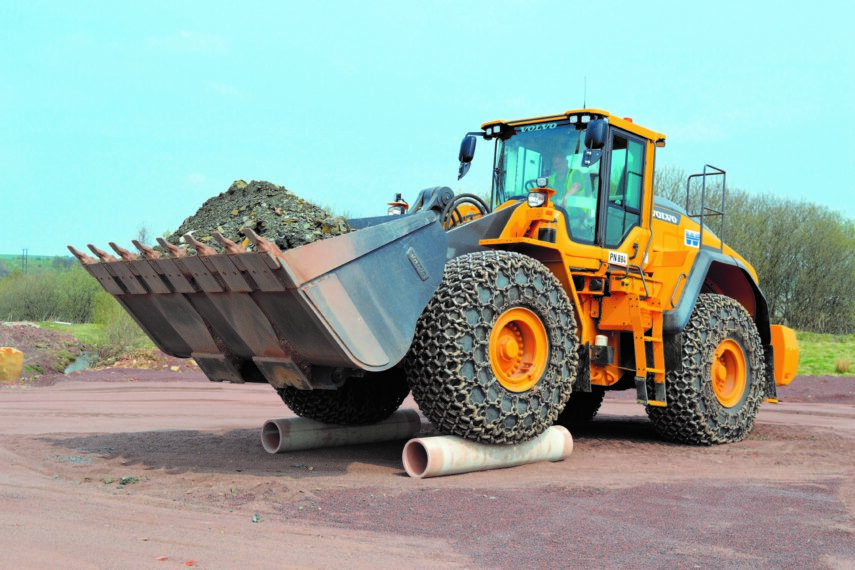 Product life expectancy
Hepworth Clay products are made to last. The advanced jointing technology passes the angular deflection and shear resistance tests for the effects of subsidence and ground movement. This performance means that the lifetime expectancy of at least 100 years applies to the entire drainage system and not just the pipe. Shorter length pipes are available from Hepworth clay to minimise on-site cutting additionally protecting the seal with a factory produced chamfer.
Recycling
Clay is 100% recyclable. All unfired 'green clay' trimmings drop onto a transportation belt where they are taken back to the material preparation area for re-use. Up to 15% of any offcuts, trimmings or product used in testing are ground down and reintroduced into the manufacturing process without impacting quality.
Installation
Recycled aggregates from selected construction demolition waste is approved for bedding for clay pipes. Hepworth clay pipes also don't need as much granular bedding as other pipes due to the strength of the vitrified clay. Each pipe can be thought of as a structural component, thereby reducing its reliance on imported bedding materials. This optimises installation costs as well as the overall embodied CO2 of the product.
Hepworth Clay environmental policy
The Hazlehead site has accredited against BS EN ISO 14001. This international standard specifies the requirements for an effective environmental management system (EMS). The Hepworth Clay environmental benefits work towards enhancing Whole Life Value of the product. This takes the well know methods of whole life costing and adding the softer elements to it, how the product is sourced, converted into a product, installed on site, and recycled at the end of a long lifetime of maintenance free service. Delivering a drainage system that has a low whole life cost with a high whole life environmental value.