The ultimate plumbers' TV guide…scroll no further
After a long day on site, there's sometimes nothing better than unwinding in front of the TV But aimlessly scrolling through Netflix to find something to watch can be just as bad as the traffic jam you've been sitting in on the way home.
While we can't unclog that drain for you, we've got you covered with a list of shows to fill any plumber's evening with high quality entertainment.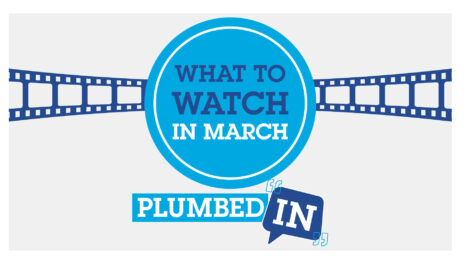 Better Call Saul, Netflix – Yeah, you better call Saul not me – I'm done for the day. The prequel to Breaking Bad is about to enter its sixth and final series.  
The IT Crowd, Netflix – A hilarious and sometimes odd group of characters working in the IT department of a London Company. Often getting themselves into their fair share of problems… and proof that an office job isn't for everyone. 
Plebs, ITV –They say Romans were ahead of their time for plumbing. Funny, easy-to-watch sitcom. Great if you want to turn your brain off for a bit.  
Peaky Blinders, Netflix and BBC – More like Leaky Blinders, eh? Brummie gangster drama that has inspired a generation of dodgy haircuts. The new season out now!   
Don't Look Up, Netflix –Terrible advice if you're fixing a cistern, but an entertaining comedy film about the end of the world (seriously). 
Line of Duty, BBC – Coming Soon: Leach Line of Duty. The police procedural drama with more acronyms than the army, smh. 
The Wheel, BBC – Michael McIntyre's new game show with a stage that spins more times than your spanner. 
Schitt's Creek, Netflix – An appropriately named show for this list, about a family who lost their wealth and ended up in the town of Schitt's Creek.