Wavin Solutions Shore Up a Luxury Coastal Development
The race to tackle the UK's national housing crisis is well underway, with residential developers working hard to meet the growing demand for affordable homes. Projects need to be delivered on time and within budget to hit the government's housebuilding targets. New Forest- based house builders Pennyfarthing Homes, have experienced this intense need for housing first-hand after completing 'The Swifts' – a 42-unit, new build project in the picturesque coastal village of Milford-on-Sea. Despite the development opening in an uncertain market following the pandemic, all properties are now sold.



To support Pennyfarthing Homes with a streamlined project, Wavin, was on board to supply a range of innovative above and below ground products at The Swifts.
Laying the groundwork
As with any significant housing development, a high-quality end result is key. For 'The Swifts', the developers went to every length to ensure the solutions specified across the development were perfectly suited. They also wanted to be certain that procurement and supply wouldn't be an issue with their chosen products.
Pennyfarthing Homes have won many industry awards and pride themselves on delivering a service worthy of recognition. On this project, they used Wavin for both above and below ground solutions across all 42 properties in the development.
The products used throughout the development included Wavin Osma's below ground offerings, as well as its guttering and soil and waste solutions. The team opted for Wavin OSMA RoundLine guttering which meant there could be less downpipes and the drainage system would be able to cope with a larger roof size. The Swifts also featured Wavin Hep2O – Wavin's easy-to-use push-fit plumbing range. By selecting Wavin Hep2O, the installation was simple, due to the more flexible nature of the plastic system compared to copper alternatives.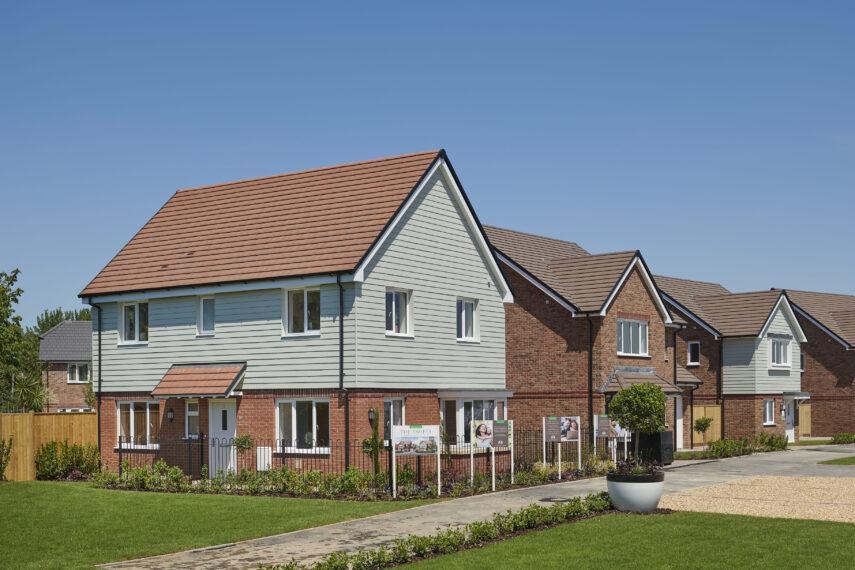 A single source of satisfaction
Using Wavin products for above and below ground solutions made sense to Pennyfarthing for a few reasons as Quinton Hurdidge, Commercial & Procurement Director, explained: "Wavin has superb industry knowledge and is known for the reliability of its products. We needed to be sure that the solutions we used were able to be installed quickly and easily across a development of this scale. The installers loved how simple the products were to work with, and we were very impressed by their reliability and availability. Its integrated product range across the development means there won't be any issues around compatibility or maintenance now, or in the future".
The Wavin team ensured that they were always on hand to provide technical advice, as well as offering on-site training wherever required. They also ensured that stock was always available from the merchants, saving Pennyfarthing the cost and frustration of unnecessary delays.
It's been a pleasure being involved on The Swifts, it's a stunning regional development. We're very proud that a variety of our solutions were used for such a renowned housebuilder, on a project of this scale. Naturally we were more than happy to lend a hand and make sure the installers and developers always had what they needed.
Adam Fenteman, technical sales manager at Wavin
To find out more about Wavin's solutions, both above and below ground visit Wavin.com/en-gb