Why sustainability is vital for the future of the social housing sector
Tackling climate change has never been higher on the national news agenda. With Sir David Attenborough's most recent documentary, A Life on our Planet, revealing to the nation – and the world – the shocking truth about what life could be like if we don't make changes by as soon as 2030, the importance of sustainable approaches across every part of life has become very real for us all.

Despite this, research by the London Regional Centre for Expertise (RCE) has shown that action on climate change is not a priority for the housing sector1. It is reported that this is largely down to concerns over funding and supply, and the impact of Brexit. There is a pressing need to urge housing associations to shift their mindset and adopt more sustainable approaches. In this blog, we look at the current social housing landscape and how a sustainable approach will be vital for the future of the sector.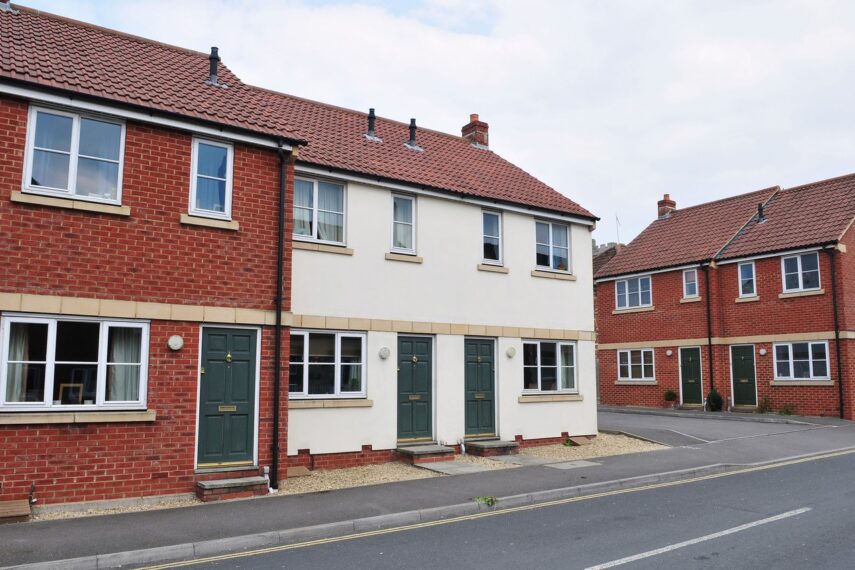 Predictions for the next Century
David Attenborough has made horrifying predictions for the next century that will take place if sustainable approaches are not adopted by world leaders, small and large organisations, and individuals. For example, by 2030, the arctic will start to experience ice-free summers, which will greatly accelerate global warming. By 2080, global food production will enter into a crisis as soils become exhausted through over-use. And by 2100, the planet will be 4°C warmer, rendering significant parts of the Earth uninhabitable and leaving millions of people homeless. By this time, damage to our planet will be irreversible.
These shocking predictions hammer home the urgent need to act now, and the social housing sector should be no exception to this. Today, there are 4.1 million social homes in the UK2 (Social Housing Lettings: April 2018 to March 2019 – PDF)– a number that is only set to increase. Housing associations are in fact responsible for building 22,000 homes every year and are significant contributors to the UK's carbon emissions3. Additionally, the Covid-19 pandemic has seen the need for social housing increase further, with council housing waiting lists set to nearly double to two million households by 2021 as a result of the economic impact of Covid-194. It, therefore, goes without saying that the social housing sector has a crucial role to play in forging a sustainable future.
You can read further about the impact Covid-19 has had on the social housing sector in our blog here.
What's been done so far?
In May this year, an initiative focusing on creating a standardised approach to environmental, social and governance (ESG) reporting for housing associations launched its proposed set of 45 criteria across 10 themes. Housing association Peabody and finance consultancy Centrus led on this project, with specialist impact advisory The Good Economy facilitating and creating the white paper detailing the criteria and themes. The themes include climate change, building safety, and systems and risk management5. Later, in July a report by the Impact Investing Institute showed that the social housing industry is leading the way in its efforts to report on the ESG credentials, thanks in part to a strong demand for this from potential investors6. This shows there is an appetite and drive for the sector to adopt sustainable approaches.
Despite these efforts, there is little to show in terms of practical steps that have been taken by the industry to do these initiatives justice and ultimately make practices more sustainable. Residential homes account for 22% of the UK's carbon emissions and social housing contributes 10% of this3. It's therefore imperative that housing associations look at every part of the supply chain to ensure the sustainable development of social homes.
A sustainable approach to plumbing and drainage
One way that housing associations can make a change is by implementing a sustainable approach to plumbing and drainage. Plumbing and drainage plays a big part in the development of any home, and it's part of our mission at Wavin to help the social housing sector continue to evolve and deliver on its objectives sustainably.
At Wavin, we have pledged to:
Have zero waste to landfill by 2025
Have zero emissions by 2025
Commit to all packaging having a minimum 30% recycle content by end of 2021
Sustainability runs through all of Wavin's processes, services and products. For example, we apply unique Recycore Technology to all of our multi-layer, solid core pipes, which are made using over 50% recycled content. Recycore Technology uses as much recycled PVC as possible to ensure that products have the same proven and excellent performance characteristics as the virgin products they replace. The products include 110mm and 160mm drain and soil pipes, which come in a range of colours.
One major and noticeable symptom of climate change is more intense rainfall across the UK. This brings with it the threat of urban flooding, which can cause catastrophic damage to buildings and infrastructure, not to mention the impact on human health and livelihood. Therefore, it's important that housing associations implement effective rainwater and stormwater solutions, which will increase the overall sustainability of the build and lifetime of the home. Wavin offers a range of sustainable drainage solutions (SuDS) to effectively capture, store and distribute excess rainwater at a controlled rate – including AquaCell, the ultimate modular solution for a variety of applications, and QBic Plus, the most accessible, inspectable and cleanable attenuation tank on the market, compliant with Ofwat's new Design and Construction Guidance for foul and surface water sewers.